Claire worked and wrote for Sight Seeker's Delight for 7 years – read more here.
21 useful travel supplies you'll need in Paris and Europe
Planning a big vacation isn't always easy.
Doesn't it seem like there's always something you forget?
Or some little thing that would have made your travels soooo much easier, in retrospect?
I definitely get that. I was tired of always feeling inadequately prepared for my big trips. So I scoured my brain, brains of fellow world travelers, and (of course) the internet to bring you this list.
This is the stuff that, okay, maybe you've thought of some if it (adaptors, for example). But there are probably a lot of items here you might not think to pack… and woe is you, you really could use them!
Don't get all woe on yourself. Instead, be prepared – whether you do your pre-Paris-vacation shopping off of this list, or just use it for inspiration is up to you.
I've split the list into 2 categories to make it easier on you:
Pre-travel or during travel
.
1. Vacuum baggage compressor
We all overpack. I do, you do, and they do, too.
But you don't need to bump up the size of your suitcase to fit everything you need to pack for Paris. You can use this travel compressor (and the bag it comes with) to minimize the space taken up by your clothes.
This is also super handy if you're planning on doing some souvenir shopping, and want to be sure you can fit it all on your trip back.
Just be aware of your flight's weight restriction for checked bags!
Get it here:
Vacuum baggage compressor (with bag)
.
2. Carry-on cocktail kit
Though we can't all afford to travel in First Class… we certainly can imbibe like we do.
This made-for-flights kit includes everything you need to enjoy a real crafted cocktail during your flight – from bitters or ginger syrup to tools like a muddler and a jigger. And the recipe, of course! The only thing you have to add? The booze.
Enjoy your flight in style with these carry-on-ready kits. My tip though? Don't drink too much on the plane. An exhausted, hungover first day in Paris is probably not the best use of your time!
Bonus: Choose between a classic Old Fashioned, a Rose wine cocktail, or a Moscow Mule!
Get it here
Old Fashioned kit
Moscow Mule kit
Rose cocktail kit
.
3. Flight "pillow"
Alright, so it's not exactly a pillow.
But it will massively help that head-jerk-sleep-start that you probably know only too well…
We can't all afford those full bed first class seats, after all! But that's no reason to struggle for comfort, trying to bunch your jacket up just right so that it forms a supportive pillow as you attempt the near-impossible task of sleeping while sitting upright.
Getting some better-than-average flight shut-eye is a wonderful way to start your Paris trip.
Get it here
.
4. Slim backpack
Old, ratty Jansport backpacks of the world, begone!
How about something a teensy bit more stylish than your go-to hiking backpack, while strolling the streets of Paris?
And how about something "theft-proof"?
There are quite a few rather goodlooking backpacks on the market these days. Personally I love the sleekness of this one…
…and as a bonus it makes it more difficult for any spying thief to snag your stuff.
Get it here
.
5. Powerbank & scale combo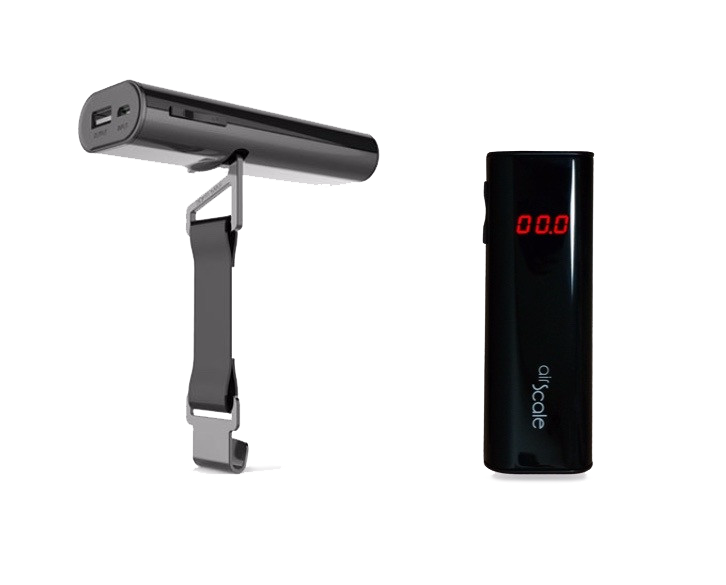 Weighing your bag before getting to the airport is a very, very good idea. Have you ever had to, in a last-minute kerfluffle, pull items out of your checked bag because it weighed too much?
This happens more often than you would think! And believe me, it's definitely something you want to avoid. I once had to layer up with 3 different sweaters and toss a bottle of really great shampoo, just to pull some weight out of my checked bag. Talk about a bitter start to a trip.
Don't let this happen to you! Oh and this particular item has the added bonus of saving you from another dreaded travel experience…
Running out of phone battery.
This is a really clever 2-in-1 travel gadget that I most definitely recommend!
Get it here
.
6. Multi-bag stacker
I'm sure there are plenty readers out there who have had to struggle with an over-the-shoulder carry-on and a checked bag rolling along in each hand.
When you take long trips (or when you move), this is one of the worst parts. Even simply having a rolling carry-on, plus a rolling checked luggage can really complicate any sort of walking experience.
This little gadget will hook your suitcases together so you can actually have a hand free!
Whether you need that hand to make a call, pull your passport out of your pocket or moneybelt, or just scratch that itch on your face… you can.
This is also a great idea for those of you who are planning on doing a fair amount of souvenir shopping in Paris and need the extra room.
Get it here
.
7. Restroom kit
I know, I know, it's not something you really want to spend a lot of time thinking about. But, let's face it:
Public bathrooms are filthy.
This handy little kit will help you keep yourself clean: Seat cover, toilet paper, a hand wipe, and a bum wipe.
Get it here
.
8. Armrest divider
I thought this one was a joke at first, but upon further investigation it actually seems like an awesome product.
There is a constant battle over armrest space, especially on long flights.
But attach this little guy and voila, instant doubling of the space (and a nice divider there too, for neigborhing travelers who have no concept of personal space!).
Get it here
.
9. Noise cancelling headphones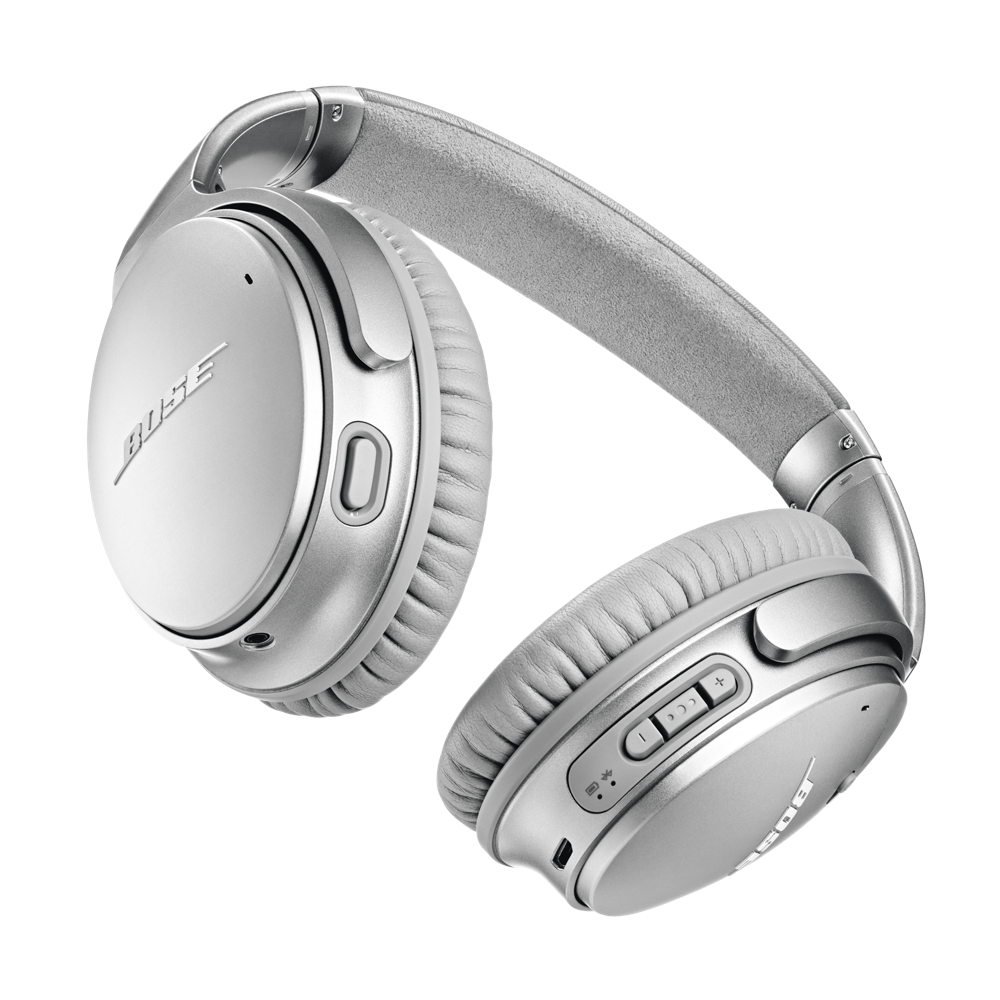 Jet enging thundering. Screaming children. Drunk and chatty passengers.
Planes are pure noise pollution.
Noise cancelling headphones help tune all that out, whether you really want to hear that movie instead of your neighbor, or fall asleep to the sounds of dreamy piano music… (or once you're in Paris, if you want to have some great tunes on a train ride to see a Chateau or two!)
There are plenty of options out there, and admittedly Bose is not the cheapest – but in my opinion they are the best.
Get it here
Once you're in Paris
.
10. Travel iron
As you probably know, Paris has a reputation as being a pretty classy city. Notably, the way Parisians dress is a pretty good indicator of this. You'll see a lot of suits, nice pressed slacks, button up shirts, and structured (non-jean) skirts.
If you want to take things up a notch with your own wardrobe while you're in Paris, you'll want to make sure your nice clothes are (at least relatively) wrinkle-free.
And this super tiny travel iron can help you out, big time. Especially at those tasty French restaurants, where things like how you dress can impact your experience.
Get it here
.
11. Selfie stick
Yes, yes I know, selfie sticks *UGH*. But really? Honestly?
There's no better way to get a great shot of yourself without having to ask a stranger (or your travel companion, in which case they're not in the shot!).
The best part about this particular selfie stick is that it is ultra compact so you'll never even notice it taking up space in your purse or pocket.
It's also pretty snazzy looking, which will keep away the haters… They shouldn't knock it till they've tried it, anyway!
I bet you just can't wait to show your friends your beautiful face in front of these unique Paris views.
Get it here
.
12. Fitness tracker
Fitness trackers are becoming more and more common – you might even have one of these nifty little gadgets already.
As they become more a la mode, you're also finding a much wider variety to choose from. You don't have to have that bulky, rectangular Fitbit anymore, oh no.
You can have a beautiful watch instead.
I have this particular watch/fitness tracker and I love the way it looks – and how awesome it makes me feel to hit those 10,000 daily steps! You can choose between many different colored bands in different materials (I can attest the silicone bands look great and are very, very comfortable). There's also a version with a heartrate monitor that will really help give you a big picture view of your fitness while in Paris.
This city is extremely walkable, so you'll be pleased to know that you'll probably hit your step goals every day (and then some). Our Paris introductory walking tour alone clocks in at about 6,000 steps, give or take. Oh, and do you want a little bonus in addition to all that good health you'll be having while in France? How about a 10% discount on your Paris tour! Use the promo code GADGET10 while booking.
Nokia Steel
Nokia Steel HR (heart rate)
.
13. Collapsible water bottle
You've all heard of "hangry" at this point, right?
Why there's not a clever little term for "dehydration" is beyond me, since it can have just as many negative effects on your body as feeling hungry.
You definitely want to stay hydrated while in Paris, people. You're going to be on your feet a lot – the city is quite small and very walkable (that's one of the most wonderful things about it). You'll stroll through beautiful Parisian parks, you'll taste some salty yet delicious French cheese at a local market, you'll visit some of the unique romantic places Paris has to offer, and you'll maybe even explore the hilly and charming Montmartre neighborhood with us.
Not to mention you'll probably be indulging in some amazing wine…
Staying hydrated is key to keeping your body happy throughout all of it. This water bottle is collapsible and compact, making it perfect for your sightseeing activities.
Get it here
.
14. Wireless portable speaker
What's your feel-good tune at the moment?
I'm sure it's a song that would be perfect to get you prepped for an amazing day seeing all that Paris has to offer. Good music can change so much!
Rather than listen from those tiny (and let's face it – crappy) speakers on your phone or computer, how about bringing along a small portable speaker?
Perfect for morning showers (especially because it's waterproof!), picnics, or a romantic night in gazing out your window at the Parisian rooftops, this speaker is super tiny and lightweight, yet powerful. It's really the best boom for your buck.
So get your tunes going!
Get it here
.
15. Outlet adaptor
This is kind of a no-brainer, but it's such a no-brainer that you'd be surprised how often it gets overlooked.
I'm a very careful packer, and even I find myself frequently scrambling around to purchase adaptors when I travel outside of Europe!
This particular adaptor is great since it will pretty much cover you anywhere in the world. Plus, it's smaller than many of the other universal adaptors you've probably seen online.
Get it here
.
16. Mobile wifi
Internet access while traveling is becoming more and more important. It's much nicer to be able to access a map or directions on your phone, get your translation app working properly, and send photos to your loved ones.
Wouldn't it be nice to not worry about roaming fees while using data in Paris?
This little gadget can definitely help out! It's a mobile wifi hub, meaning you'll be able to provide internet access to your phone through its wifi (instead of 3G or 4G data access, which can get expensive in foreign countries).
This one is available to rent or buy… My tip: if you travel internationally more than a couple times a year, it's worth purchasing.
Get it here
.
17. Pocket blanket
Paris is a city of parks, and a city of picnics.
Paris is therefore also a city of… grassy butt.
You probably want to avoid this since, I'm assuming, nobody likes grassy butt. Tiny travel blankets like this one are the perfect answer!
As a bonus they double as extra coverage on the plane, when they inexplicably turn the air conditioning on full blast and your toes nearly freeze.
Get it here
.
18. Smartphone camera lenses
Not everyone has a professional grade camera… and not everyone wants to carry around a big machine like that when they're walking around a city, anyway!
Talk about shoulder pain…
But if you want to get some unique and fun shots of Paris during your explorations, these nifty little phone add-ons are the perfect solution.
From macro (very zoomed in) to fisheye, the lenses snap on to your phone's camera and can really take your Paris photos up a notch.
Get it here
.
19. Foot warmer insoles
If you're like me, having (literal) cold feet can really mess up a day. You want to head indoors, anywhere, just to get warm.
There are plenty of great cafes in Paris to warm up in of course. And they are wonderful to visit and you definitely should!
But there's so much to see outside in this city, that you'd really be missing out if the weather forced you to bop from one to another, avoiding the strolling that makes the City of Light so special!
Make these insoles a part of your cold-weather sightseeing gear, and you won't be sorry.
Get it here
.
20. Hanging toiletry bag
Whether it's makeup, shampoo, or bandaids that you're looking for, digging around in a deep and full toiletries bag can be pretty frustrating. This nifty little toiletries bag unfolds to hang on the back of a door, and keeps things organized to boot!
Plus, as you might have noticed if you've been to paris before… things tend to be smaller here. That goes for the size of bathrooms, and sink/counter space, too.
And if you've ever had your toiletries bag tumble off of the sink and spill out everywhere on the floor… you'll recognize that a hanging bag is a much smarter use of space.
Get it here
.
21. Wine skin (to safely transport bottles)
Have you had bottles of things explode in your bag before? Shampoo, for example, or full bottles of wine you were hoping to share with your friends once you arrived back home?
If so, you'll definitely appreciate these wine skins, which help to transport bottles safely. It doesn't have to be just wine, either – France has quite a few specialty alcohols that can be difficult to find back home. (Pastis, anyone?)
For those of you who haven't experienced this checked-bag exploding-bottle phenomenon… you do NOT want to. Trust me. Pack some of these bottle protectors, and travel back home with all your souvenirs intact!
Get it here
.
CONCLUSION
Hopefully there are items on this list that will help you make the most of your Paris trip! If you need personalized recommendations or other help with your trip, here's where to get it.
If you want to REALLY make the most of your time here though, your best bet is to take a walking tour with guides who will actually show you a good time. Bonus for you: 10% discount on any tour when you book with promo code GADGET10.
.